Your First Visit at The Smile Institute in Monroe, WA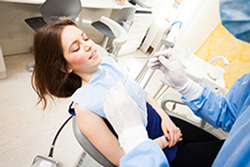 At your first visit to The Smile Institute, you can expect to spend a minimum of 1 hour with Dr. Tang and his team. During this time, we will learn more about your health history and your oral health goals. In addition, Dr. Tang will take digital x-rays and/or photos as part of a complete comprehensive exam so that he can provide recommendations that best fit your needs. Your plan will be developed in partnership with Dr. Tang, and you will fully understand how to be happier, healthier and to grow more confident in your smile. Please arrive 10 minutes prior to your appointment for electronic paperwork and check-in.
Don't forget to review our policies and fill out online patient forms prior to your first visit. This will ensure that Dr. Tang will have maximum time with you. If you are interested in setting up an appointment, please make a request.