Dental Insurance at The Smile Institute | Monroe, WA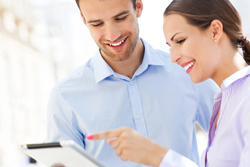 The Smile Institute
is dedicated to your dental needs. With this in mind, we will try our very best to maximize your insurance benefit. Please realize insurance is meant to offset the cost of dental care and usually does not cover the entire cost of optimal dental care. We accept various dental plans and will gladly submit your insurance for you. We make every effort to fully explain your dental plan as well as review all service fees.
Co-payments are expected to be paid in full on the day of service. We have several options to help you afford your dental care, including partnering with our financial affiliate so that you may finance your dental care over a longer period of time (i.e. 3-12 months).
Our commitment is to you and your health. Thus, we treatment plan according to what will serve you best rather than what the insurance deems you should have. We also are willing to discuss alternative treatment options and long term dental plans to meet your wants and goals.
If there is anything that we can do to serve you better, please contact us directly. Know that we are always willing to listen to your concerns!
Insurance Companies:
Delta Dental
Cigna, Dentamax
Carrington
Blue cross Blue Shield
Aetna
Regence
Metlife
Guardian
United Health Care
Premera
Dental Clear Plan